What's the Best Way Deal With Hunger While Fasting?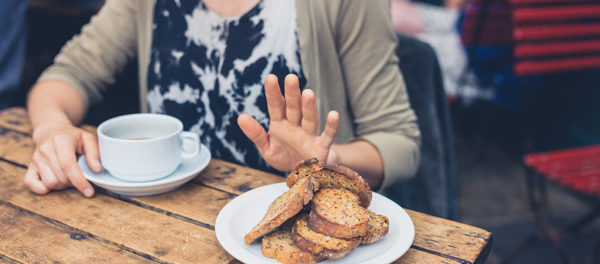 You've heard so many positive things about intermittent fasting (IF) — that it can help you lose weight, help you get a handle on overeating, prevent belly bloat, offer improved mental clarity and sleep, and help prevent disease.
So you decided to give IF a try. No one prepared you for how fricking hard it is not to eat when the only thing on your mind now is how much you want to eat!
It's true that the first few days — and maybe even the first couple weeks — are going to be the worst ever, though. You're going to feel hungry. You may get symptoms like a sudden case of wanting to smash open bakery windows to consume everything, including the all-purpose flour because, well, it's food!
Excerpted from Pop Sugar