40 Ways to Lose Your Gut by Summer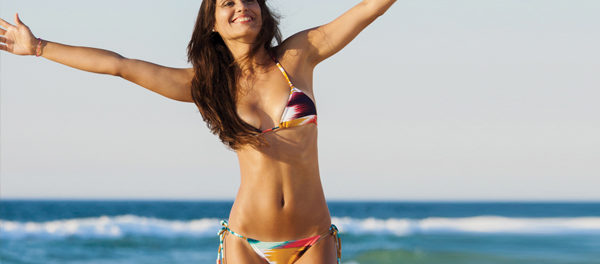 Once the balmy summer months roll along, most of us dream of strutting down the beach like its a runway and donning that vibrant sundress that hugs you in all the right places. Except, those extra pounds hanging around your waistline since the holidays are a bigger buzzkill than the Grinch.
Luckily, you don't have to turn to fad diets or take up a torturous cleanse in order to materialize those lofty flat-belly goals. Attaining a flat stomach in time for summer is totally doable as long as you follow our simple food and workout tips and remain consistent. In weeks, you'll notice your waistline whittling and your confidence surging.
Excerpted from Eat This, Not That!