Are Morning People Really Happier?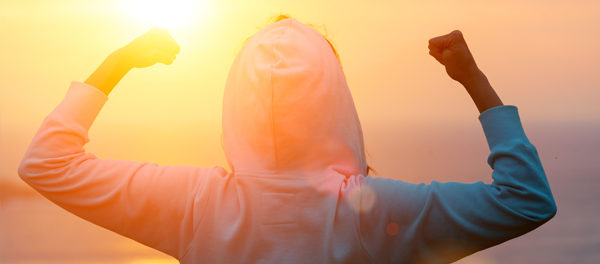 You may want to rethink hitting your snooze button in the morning. According to a new study, the time you decide to rise and shine could impact your overall mental and physical health.
Jacqueline Lane, an instructor of medicine at Massachusetts General Hospital, recently conducted a sleep study and published her findings in the Nature Communicationsjournal. In an interview with TODAY, the professor revealed that early risers are essentially happier and healthier than nighthawks. Lane observed that those who wake up early have a specific genetic component that lowers their risk of developing depression and chronic illnesses.
"Individuals who tend to be happier tend to be morning-type individuals," Lane said.
The population sample for the study was comprised of two groups: 250,000 people in the U.S. who used the DNA and ancestry services of biotech company, 23andMe and 450,000 people in the U.K. who enrolled in the biorepository Biobank across the pond. Lane and her team of researchers used sleep timing measures to evaluate circadian biology as it relates to genes.
Excerpted from Prevention