Can Intermittent Fasting Help With Diabetes?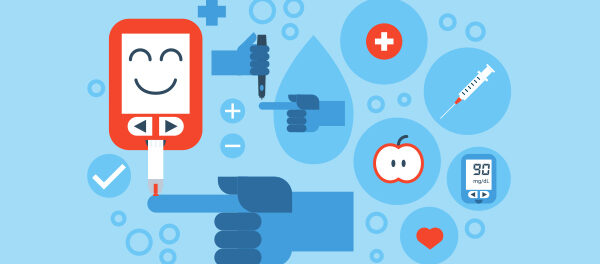 People with type 2 diabetes (T2D) lost more weight by eating whatever they wanted, but only during an eight-hour window, than people who were instructed to cut their calories by 25 percent, according to a new study published today in JAMA Network Open.
Both groups had similar reductions in long-term blood sugar levels, as measured by a test of hemoglobin A1C, which shows blood sugar levels over the past three months.
"Our findings show that time-restricted eating [also called intermittent fasting] is a good alternative to calorie counting for people who can't do the traditional diet or are burned out on it," says the study's senior author, Krista Varady, PhD, a professor of nutrition at the University of Illinois in Chicago. For many people trying to lose weight, counting time is easier than counting calories, she says.
This study demonstrates that time-restricted eating can lead to modest weight loss in individuals with type 2 diabetes, says Sun Kim, MD, an associate professor of medicine and an endocrinologist who specializes in the treatment of T2D at Stanford University Medical Center in California. "Given that the instructions for time-restricted eating are fairly simple to give and follow, this is a nice option to discuss with patients," says Dr. Kim, who was not involved with the research.
Excerpted from Everyday Health