Can You Get the Benefits of Exercise in a Pill?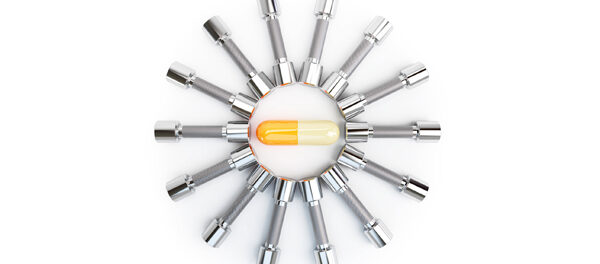 Researchers at Baylor College of Medicine, Stanford School of Medicine and collaborating institutions report today in the journal Nature that they have identified a molecule in the blood that is produced during exercise and can effectively reduce food intake and obesity in mice. The findings improve our understanding of the physiological processes that underlie the interplay between exercise and hunger.
"Regular exercise has been proven to help weight loss, regulate appetite and improve the metabolic profile, especially for people who are overweight and obese," said co-corresponding author Dr. Yong Xu, professor of pediatrics—nutrition and molecular and cellular biology at Baylor.
"If we can understand the mechanism by which exercise triggers these benefits, then we are closer to helping many people improve their health."
"We wanted to understand how exercise works at the molecular level to be able to capture some of its benefits," said co-corresponding author Jonathan Long, MD, assistant professor of pathology at Stanford Medicine and an Institute Scholar of Stanford ChEM-H (Chemistry, Engineering & Medicine for Human Health).
Excerpted from Neuroscience News