Which is Better — Intermittent Fasting or Cutting Calories?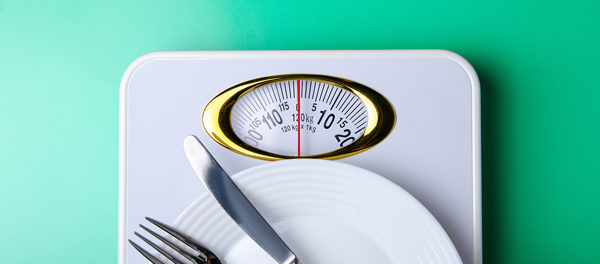 Intermittent fasting — a diet that reportedly helped stars including Jennifer Aniston, Kourtney Kardashian, and Chris Pratt shed unwanted pounds, according to People — has been transcending its status as a celebrity fad as research about its weight loss and other benefits continues to emerge. The latest, a review published in October 2021 in Annual Review of Nutrition found that intermittent fasting leads to roughly the same amount of weight loss as traditional calorie-restrictive diets, and may improve other markers of cardiometabolic health as well.
"One of our main findings was that people who do intermittent fasting lose about the same amount of weight as people on a regular calorie-restriction diet that cuts out 500 calories a day," says lead author Krista Varady, PhD, researcher and professor of nutrition at the University of Illinois, Chicago.
Additionally, Dr. Varady notes that intermittent fasting appears to help with metabolic health. "It did help lower blood pressure," she says. "Some studies reported decreases in LDL [bad] cholesterol and triglycerides, and insulin resistance."
Excerpted from Everyday Health