Is Plant Protein the Secret to Longevity?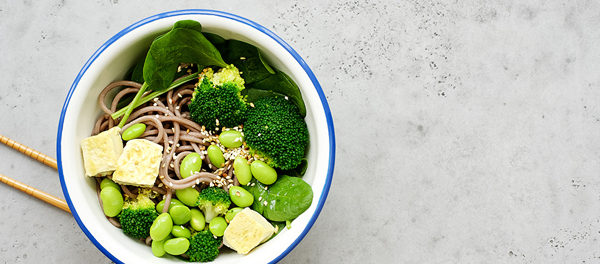 Swapping out tofu for your morning eggs or using beans instead of ground beef in your chili could help you live longer, a new study reports. Getting your daily protein from plants instead of animals appears to reduce your overall risk of early death, researchers found.
Every 3% of a person's daily energy intake coming from plant protein instead of animal protein reduced a person's risk of premature death by 10%, the results showed. The results were particularly strong when people swapped plant protein for eggs (24% lower risk in men and 21% lower risk in women) or red meat (13% lower risk in men, 15% in women).
Taking red meat out of your diet can be beneficial, but only if you swap for a healthy substitute, said lead researcher Jiaqi Huang, a postdoctoral fellow at the U.S. National Cancer Institute.
Excerpted from WebMD