15 Ways to Improve Your Fitness!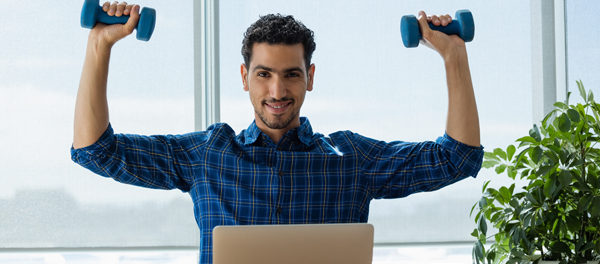 1. Exercise in quick spurts. A new study has found that people who did just four to six 30-second sprints reaped the same heart-health benefits as those who logged a moderate 40- to 60-minute workout. Two ways to get your heart racing: Jump rope for three minutes, or sprint to and from the mailbox three times (ignore the neighbors' curious looks). If you live in an urban area, sprint blocks sporadically (just pretend you're running for the bus).
2. Make your home a fitter place. To help you flex your muscles more often, leave a set of dumbbells near your microwave and do curls while heating up dinner. Put a yoga mat next to the bed so you can do downward dogs when you get up or at bedtime. Hang a resistance band on the bathroom doorknob and strength-train while the tub fills up. Or use a stability ball as a desk chair to engage your core when paying bills.
3. Inconvenience yourself. Instead of always doing things the easy or fast way (standing on escalators, using valet parking), rethink the services that curb your activity level. Even tiny changes can make a difference. So don't have someone else run upstairs to grab your sweater, for example; fetch it yourself.
Excerpted from Real Simple