Is Pickleball the Key to Longevity?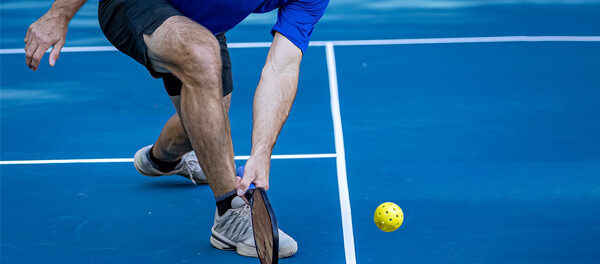 A recent study including over 90,000 people ages 65 and over found that having a hobby is linked with not only fewer depressive symptoms but also higher levels of happiness, self-reported health, and life satisfaction. 
Suffice it to say, having a hobby (any hobby!) is probably a pretty good idea. However, Dan Buettner, founder of the Blue Zones, recently deemed one active hobby particularly exceptional for longevity, especially in older adults. We're talking about the cult-favorite game, pickleball—here's why. 
Why pickleball is A+ for longevity & mental health support: During a recent episode of the mindbodygreen podcast, Buettner mentions a Mayo Clinic study that set out to measure life expectancy gains between different sports, with racket sports coming out on top—specifically, 9.7 years for tennis and 6.2 years for badminton, compared to 3.7 years for cycling, 3.4 years for jogging, etc. "I take a little liberty with this," Buettner admits, since pickleball is technically a paddle sport, but it involves pretty similar movements and strategies.
Excerpted from mbg health