Is Sitting Putting You at Risk for Depression?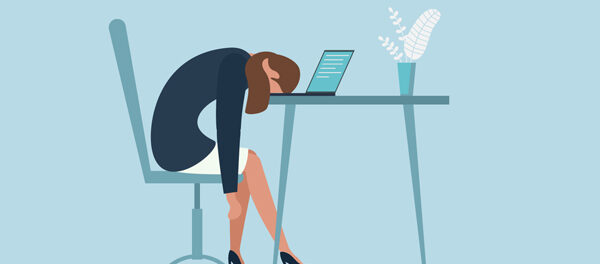 As people adhered to stay-at-home orders or self-isolated during the early months of the COVID-19 outbreak, daily commutes turned into shuffles between the bedroom and the living room. Clicking Zoom links erased time spent walking to meeting rooms, and Netflix spilled into time otherwise dedicated to the gym. In short, a lot of people suddenly became more sedentary during the onset of the pandemic. Recently published research found people who continued to spend a higher amount of time sitting between April and June 2020 were likely to have higher symptoms of depression. A closer investigation into this association could play a role in helping people improve their mental health.
"Sitting is a sneaky behavior," said Jacob Meyer, assistant professor of kinesiology at Iowa State University and lead author of the paper. "It's something we do all the time without thinking about it."
As the director of the Wellbeing and Exercise Laboratory at ISU, Meyer and his team look at how physical activity and sedentary behaviors are related to mental health, and how changes to those influence the way people think, feel and perceive the world.
"In March 2020, we knew COVID was going to affect our behavior and what we could do in lots of weird, funky ways that we couldn't predict," Meyer said.
Excerpted from Science Daily