Short On Time? These Stress Relief Workouts Can Help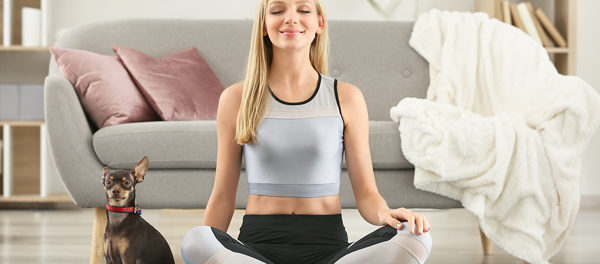 With everyday life disrupted due to the ongoing pandemic, stress is at an all-time high. Fears of getting sick, uncertainty of jobs, uneasiness about sending kids to school and cold winter weather (and flu season) all are sources of stress in the lives of many. Add to that the pressures of the holidays and overturned plans, and you've got one big stress pileup.
Not only does stress affect you mentally, but it also affects the gastrointestinal system and appetite, according to research. Bad moods, dips in energy, fatigue and chronic body aches can be attributed to stress as well. That's why now, more than ever, it's imperative to establish a stress relief workout routine that's integrated into your daily life. 
Whether you've got five, 10 or 15 minutes, we've created a routine just for you. Yoga poses help balance the mind and body, and specific balance exercises help stabilize the mind. Neck and shoulder exercises also help alleviate chronic tension headaches or stress headaches and muscular tightness. Continue reading to get relief.
Excerpted from CNN