Haven't Lost Weight From Intermittent Fasting? This Could Be Why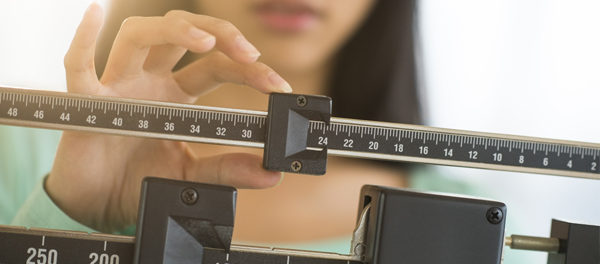 Celebrities like Terry Crews have popularized intermittent fasting—not eating for lengths at a time—as a weight loss tool. The practice doesn't guarantee you'll drop pounds, but it can help you consume fewer calories—which aides in weight loss. 
As a refresher, there are different ways to fast, but people generally follow three common schedules: alternate-day fasting, whole-day fasting, or time-restricted fasting. Melanie Boehmer, R.D. at Lenox Hill Hospital, recommends starting with time-restricted fasting. The 16:8 format, meaning you only eat for eight hours in a day, is popular for this method.
It's always frustrating when the scale is stuck on the same number—despite your best efforts. If you've been fasting and haven't seen results, it's a good time to analyze your strategy. Here are some common reasons that explain why you're not losing weight from intermittent fasting.
You're eating too many calories
Excerpted from Men's Health