Want to Burn Fat? Try Soup!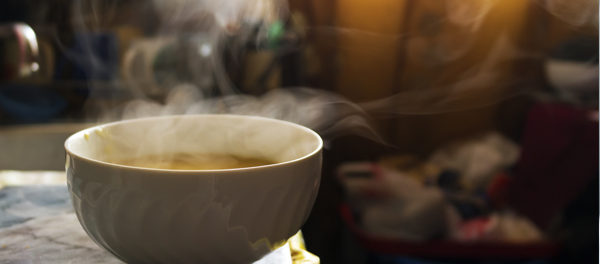 Theoretically, having more choices is a good thing. But when ordering a coffee at Starbucks is like doing a mini-dissertation in some vaguely Romantic language, and when picking out a jar of jelly at the supermarket requires an encyclopedic knowledge of every berry known to man, choices start to get overwhelming. Which is why, at the end of the day, when somebody asks, "Soup or salad?" most of us would rather bury our faces under the napkin than make even one more decision. (We can make one choice for you, though: Skip the bread roll, which certainly isn't on the list of The 20 Best Carbs for a Flat Belly!)
But your soups are critical. You know how the USDA wants you to get between five and nine servings of fruits and vegetables a day? And how, if you count the little red crispy things in the box of Franken Berry you ate that morning, maybe you got two? Well, think of the soup as your extra credit, your personal ace in the hole—the tiny little bit you do on the side that skyrockets your daily nutritional score from a C+ to an A-. A well-crafted soup can give you three or four servings of vegetables and fruits, and presto, you go from failing the nutritional test to passing with flying colors.
Excerpted from Eat This, Not That!