How Does Alcohol Affect Weight Loss?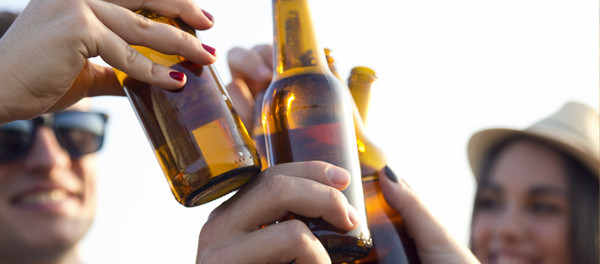 Drinking alcohol is a favorite pastime for humans, both socially and culturally. Some studies suggest that alcohol can have health benefits. For example, red wine may lower your risk for heart disease. However, alcohol also plays a large role in weight management. Anyone looking to drop those final stubborn pounds may want to consider skipping their evening glass of wine. Here are eight ways alcohol can impede your weight loss and what you should drink instead.
Alcoholic drinks are often referred to as "empty" calories. This means that they provide your body with calories but contain very little nutrients. There are almost 155 calories in one 12-ounce can of beer, and 125 calories in a 5-ounce glass of red wine. By comparison, a recommended afternoon snack should have between 150 and 200 calories. A night out with several drinks can lead to consuming a few hundred extra calories. Drinks that have mixers, such as fruit juice or soda, contain even more calories.
Excerpted from Healthline