10 Time-Saving Kitchen Hacks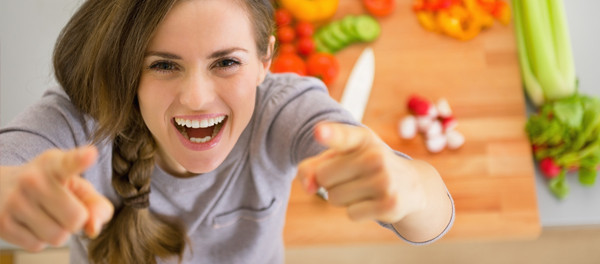 You're not one to brag (okay, maybe a little), but you know how to work a kitchen. And even though you've already mastered a whole host of prepping and cooking time-savers, you're always on the hunt for more. Learning new ways to streamline your process is basically your side hustle, because no matter how skilled you are in the kitchen or how much you love to cook, you've got a life to live—and you shouldn't have to dilute the quality of your eating habits in order to live it.
We hear you–which is why we went to the experts for intel on the quick kitchen shortcuts they recommend to their clients most.
Buy, wash, chop, repeat
"While it may seem like a huge time suck to immediately wash and chop produce after purchasing it, in the long run it saves time because you only have to go through this process (and mess) once," says Christen Cupples Cooper, assistant professor in the nutrition and dietetics program at the College of Health Professions at Pace University in New York. Not only will meals like stir fries, soups and salads take a fraction of the time to make, but with your produce now in a grab-and-go format, you'll be more likely to nosh on healthy snacks between meals, too.
Excerpted from Time