What's the Deal With Yoga and Weight Loss?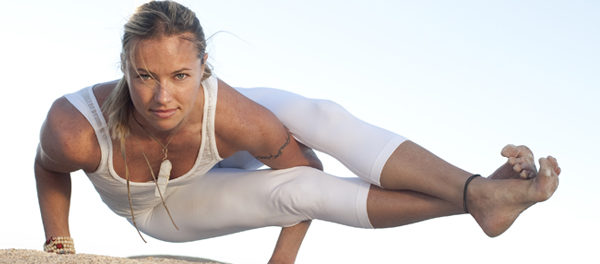 Yoga is great for reducing stress, increasing flexibility, and touts a myriad of other benefits, but what's the deal with yoga and weight loss? As you probably know by now, if you're turning to exercise for weight loss, the process will be that much more manageable if you love the exercise you're doing. So if you're a new yogi looking to lose weight, what should you know?
ESTABLISH THE MIND/BODY CONNECTION
"Having a connected body and mind is the essence of yoga, and it can help people lose weight," says Rebecca Pacheco, yoga instructor and star of Women's Health's With Yoga workout DVD. "From curbing emotional eating to getting the most out of a workout, the ability to be fully present and enjoy the full strength and capacity of your mind and body working together is—I believe—the key reason yoga supports weight loss." In every goal in your life, it's your mindset that sets the tone for success, she says.
Excerpted from Women's Health