Two Sugar Solutions In One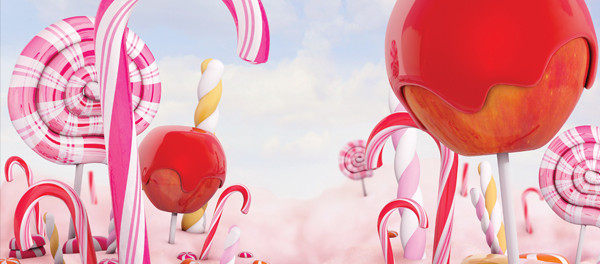 by Dr. Charles Bens
Medical science is absolutely certain that sugar is the number one cause of weight gain and diabetes.  And yet, the sugar lobby has managed to evade mandates for the reduction of sugar in our food and will likely continue to do so.  It has also been well established that sugar, as well as simple carbohydrates, are highly addictive to both children and adults.  The rate of obesity will continue to rise, as does the rate of Type 2 diabetes.  Children born after the year 2000 will have a 40 to 50% risk of being diabetic during their lifetime.  The cost of treating weight related problems, including diabetes, will bankrupt our country in the next 30 to 40 years, according to reports in the Economist Magazine.  If the government or the medical establishment is either unable or unwilling to address this problem, who will?
There are two very different, but completely related solutions to this terrible dilemma that you can initiate on your own.
The Sugar Divorce – In this program, Rena Greenberg, a noted expert in cognitive behavior, lays out the case for getting a divorce from this sugar addiction.  She uses her years of successful personal coaching to help guide people through a new way of thinking about sugar.  She convinces them with subtle, but very powerful, messages to abstain from further abuse from this very sweet, but always dangerous, partner.  In support of this message, Rena provides a wide range of resources and tools, such as recipes, meal plans and exercise strategies.  As these and other tools are accessed and utilized, Rena continues to provide ongoing messages of encouragement and support that bring gradual, but convincing resolution to the weight challenge.
In evidence of past successful divorces, Rena cites case after case where people have lost 50, 100 and even 150 pounds using her techniques.  This gives the sugar divorce client the confidence they need, because they can see that this approach has worked many times before.
Most of you have figured out by now that cognitive behavior is a code word for hypnosis, but it's not the parlor game or trick you might think it is.  Rather, it is similar to medical hypnosis used in clinics to change the messages that have been programmed by the neurons that have become addicted to sugar.  In Rena's recorded messages, these neurons are deprogrammed and given new, positive and healthy messages to take the place of the old ones.  For those of you who are motivated, open minded and determined to become healthier, this might just be the thing for you.  It works, it's not nearly as expensive as a doctor's visit and you can use it for the rest of your healthy life.
The Other Legal Option – If you want to try another unique, but very viable legal option, you might consider a lawsuit of a different kind.  This approach is captured in a book entitled Rebecca Sues Her Mother: You Caused My Diabetes.  What an outrageous idea, you may be thinking, but try not to kill the messenger before you hear the entire story.
Rebecca is a fictitious teenage who becomes diabetic very early in her college days.  This was a shock to Rebecca because she did not have a history of diabetes in her family, and she wondered how something like this could happen to her.  With the help of her friend, Mark, who had known her for many years as a neighbor, she was reminded about the foods she ate when she was younger, and how her mother going back to work had a lot to do with her change in diet.
Mark is also a pre-law student, so you probably realize how the idea of a lawsuit got planted very soon in the storyline.  This is a rather short story, but fairly complete because it discusses her encounter with conventional medicine, her dilemma with lifestyle changes with her friends, the eye opening suggestions of a holistic doctor and eventually court room drama where Rebecca makes the case that her mother was the main cause of her problem.
We won't ruin the story for you by revealing the outcome, but suffice it to say that you will be surprised.
One of the outcomes that can be revealed involves the testimony of the holistic doctor to the court.  This testimony actually becomes the second half of the book and is very much the non-fiction portion.  It provides a detailed protocol for the successful reversal of Type 2 diabetes using food, nutritional supplements and exercise.  This approach is well documented in many books and medical journals and yet is still not the approach used by mainstream medicine.  You know precisely why this is the case, and it is totally about the money being made by the medical establishment for the treatment of diabetic symptoms.  This is rather ridiculous since most scientists and progressive doctors know that nearly 90% of Type 2 diabetes is reversible.
Conclusion
So now you know both sides of this story, and they truly can be combined into one solution.  For anyone who is interested, if you go to the following link, you can gain total access to Rena's Sugar Divorce program, as well as a copy of the eBook version of Rebecca Sues Her Mother: You Caused My Diabetes.  It's the best sugar solution you can imagine.