6 Fitness Rules To Follow If You're Trying To Lose Weight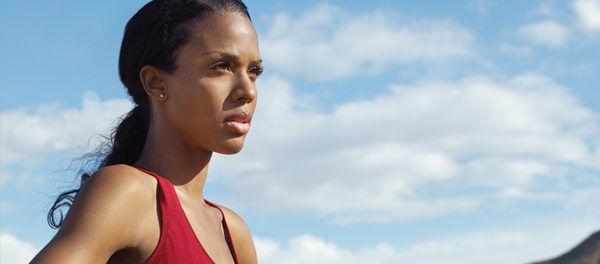 Losing weight is a process. It takes time, hard work, and yes, some sacrifices. You have to train consistently, maintain a balanced diet (and ultimately eat fewer calories), and make healthy lifestyle changes including getting enough sleep and reducing stress in your life. When you commit to losing weight you're also committing to doing something good for yourself, and each step is another chance to do just that. And all of those steps add up to big results.
While there isn't a quick fix for lasting weight-loss results, you can make sure the efforts you're extending are the most effective things you can be doing. We tapped a few trainers to share the best fitness tips they share with their weight-loss clients.
1. Be consistent.
Losing weight isn't just a physical transformation, and the process can be stressful emotionally, too. "Sometimes when people feel they aren't losing weight as quickly as they would like, they get upset and can lose motivation. Everyone's body is different and for some people it takes a lot longer to lose weight than others," explains Tamara Pridgett, personal trainer specializing in sports performance and pre-/post-natal training. "I truly believe that if you are consistent and being honest about whatever program you're using the results will happen." Set realistic goals about your weight loss and continue to stick with your training even if you aren't seeing immediate results. "Don't beat yourself and stay true to your training," Pridgett adds.
Excerpted from self.com