3 Delicious (and Healthy!) Snacks to Cut Cravings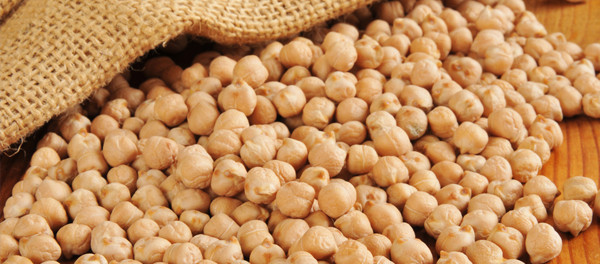 The best way to prevent a craving for something sweet (read: midmorning oatmeal cookie) from derailing your day? Plan ahead with go-to healthy snacks.
These recipes from the new book Always Hungry? are each packed with protein, healthy fats, and slow-acting carbs, meaning they won't spike your blood sugar and leave you stuck in a never-ending cycle of wanting more. You'll feel satisfied and stay full longer. Healthy snacks that are packed with flavor? We're in.
Herb-Roasted Chickpeas*
A savory snack that feels like a meal, these chickpeas have lots of satisfying protein, made all the more luscious with extra-virgin olive oil and Parmesan.
Makes: 4 servings
Prep time: 2 minutes
Total time: 22 minutes
Ingredients
1 3/4 cups (one 15-ounce can) cooked garbanzo beans (chickpeas), drained and well rinsed
1 tablespoon extra-virgin olive oil
1 teaspoon dried oregano or dried Italian herb mix
1 dash of salt
1/4 cup grated Parmesan cheese
Directions
1. Preheat oven to 400°F.
2. Toss chickpeas, oil, oregano, and salt in a bowl.
3. Transfer chickpeas to a baking dish or spread on a baking sheet.
4. Roast, shaking the pan occasionally, until chickpeas turn golden brown, about 15 to 20 minutes. They should be soft on the inside and a bit crispy on the outside. Toss with Parmesan immediately after removing from oven.
5. Let cool and serve immediately, or store in a jar in the refrigerator.
Nutritional facts: 150 calories, 8g protein, 15g carbohydrate, 7g total fat, 5g fiber
Excerpted from fitnessmagazine.com