What Are the Best Exercises to Melt Visceral Fat?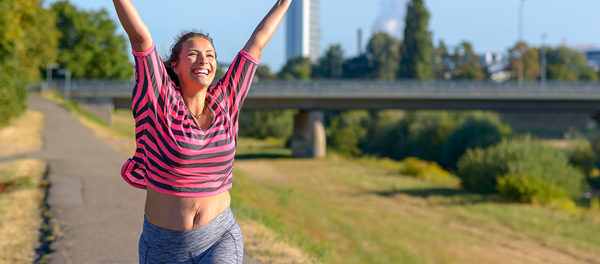 Real talk: Taking charge of your health and torching stubborn belly fat is easier said than done. Fortunately, we here at Eat This, Not That! empathize with those struggling to lose weight. That's why we spoke with Rose McNulty, CPT, NASM-certified personal trainer and nutrition coach with Garage Gym Reviews, who unveils the five best daily exercises to melt visceral fat for good so you can achieve the lean and toned physique you've always desired.
According to a 2017 study published in the peer-reviewed journal PLOS One, visceral fat—the belly fat you can't see since it's hidden deep inside your stomach—spikes your risk of several cardiometabolic risk factors such as high blood pressure, insulin resistance, and heart disease (the top cause of mortality worldwide, according to the World Health Organization).
"Visceral fat, or the fat that accumulates around your internal organs, is a dangerous thing to carry around. Even in thin people, carrying a lot of visceral fat has been linked to poor health, including conditions like type 2 diabetes and heart disease," says McNulty.
Excerpted from Eat This, Not That!