Looking for Light Dinner Ideas for Quicker Weight Loss?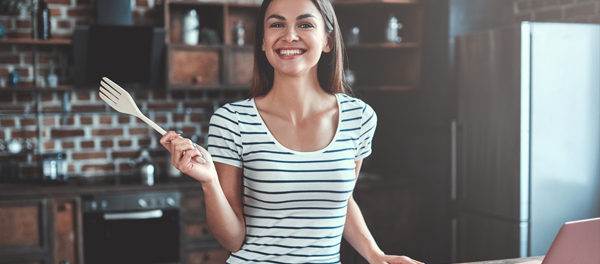 Losing weight doesn't have to feel like a total chore. With just the right recipeson deck that support your weight loss goals and don't sacrifice flavor, you'll be well on your way to shedding those extra pounds in no time. Who knew several tweaks to your shopping list could make such a difference? We chatted with the experts and have 10 simple, light dinner ideas for quicker weight loss. Keep reading to learn the deliciousness that awaits, and next, don't miss Up Your Protein With 5 Meals That Melt Stubborn Belly Fat.
How to make dinners that'll keep you on track with your weight loss goals: Lauren Manaker, MS, RDN, LD, CLEC, an award-winning registered dietitian, book author, and recipe developer who sits on our Medical Expert Board, and Laura Burak MS, RD, founder of GetNaked® Nutrition and author of "Slim Down with Smoothies," share some useful tips when preparing simple, light dinner ideas for quick weight loss.
Be mindful of your portion sizes. Foods like avocado, salmon, and nuts are chock-full of important nutrients, but they're also pretty packed with calories. Being mindful of and sticking to proper portion sizes when eating meals can help keep you on track with your weight loss goals.
Incorporate non-starchy veggies into your dinners. Non-starchy vegetables include artichokes, asparagus, beets, Brussels sprouts, broccoli, cauliflower, bok choy, eggplant, green beans, leeks, peppers, zucchini, tomato, and more. Fresh veggies don't come with a high calorie count, and many of them contain satiating fiber that'll keep you fuller longer. This may help you consume fewer calories in the long term.
Excerpted from Eat This, Not That!