Sick? Make Sure to Have These Essentials at Home!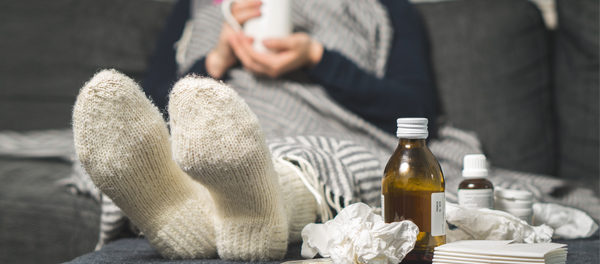 December marks the peak of flu season and we're in for a rough one this year, as flu hospitalizations are the highest they've been for the month in 10 years. Winter also marks the season for the common cold, which lasts through spring. If that wasn't bad enough, COVID-19 continues to pose a problem, with hospitalizations climbing among older people and those with pre-existing health conditions.
COVID-19 and the flu can sicken both children and adults. The most effective prevention method is staying up to date on your vaccines, which are available for both the flu and COVID-19. That said, sickness can still creep up on you even when vaccinated.
Fortunately, there are ways to make your recovery period, while not quite "fun", at least more tolerable. Before you get sick, get prepared by having these essentials at home to help quicken recovery and make it more comfortable. Whatever ailments cross your path this year, here are some products you'll want to consider having on hand.
Excerpted from USA Today