Can Weight Training Help With Weight Loss?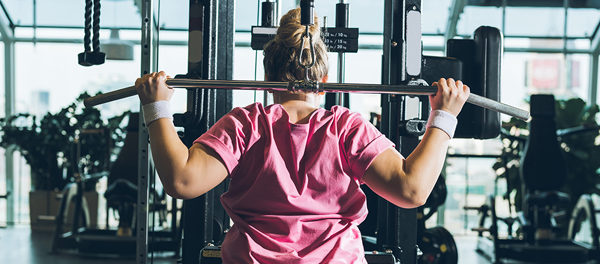 Tired of racking up miles on the treadmill and still not hitting your goals in the gym? You're not alone. Recently, many women have sprinted away from traditional cardio exercises toward weight training—and there's a good reason why. Cardio used to be the go-to for losing weight while getting fit at the same time. But, once social media (and even government organizations) started shifting their stance on what it means to be active, people turned to weightlifting instead. 
"The nature of social media has helped women break free from the old cardio indoctrination," Joy Cox, PhD, a body-justice advocate and weight-stigma researcher at Rutgers University, previously told WH. "Everyone is sharing their own narrative, and you see a lot of people with different experiences and different bodies doing all sorts of feats."
With fitness influencers and trainers dominating Instagram and TikTok, it's easier than ever to get the #fitspo you need to switch up your current routine. Plus, there's evidence to support that lifting weights does more than build muscle. It also has powerful effects on your bones and body composition (more on that in a min). Best of all, you don't even need to go to the gym to get started. With a little extra space and a set of dumbbells, you can start setting and achieving brand new personal bests in no time.
Excerpted from Women's Health