Why Do Some People Get Sicker Than Others?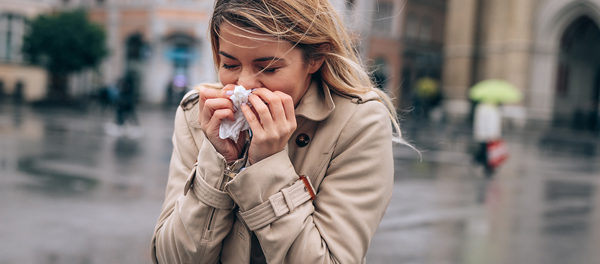 The COVID-19 crash comes suddenly. In early March, the 37-year-old writer F. T. Kola began to feel mildly ill, with a fever and body aches. To be safe, she isolated herself at home in San Francisco. Life continued apace for a week, until one day she tried to load her dishwasher and felt strangely exhausted.
Her doctor recommended that she go to Stanford University's drive-through coronavirus testing site. "I remember waiting in my car, and the doctors in their intense [protective equipment] coming towards me like a scene out of Contagion," she told me when we spoke for The Atlantic's podcast Social Distance. "I felt like I was a biohazard—and I was." The doctors stuck a long swab into the back of her nose and sent her home to await results. 
Lying in bed that night, she began to shake, overtaken by the most intense chills of her life. "My teeth were chattering so hard that I was really afraid they would break," she said. Then she started to hallucinate. "I thought I was holding a very big spoon for some reason, and I kept thinking, Where am I going to put my spoon down?"
Excerpted from The Atlantic