How Can I Stop Overeating Once and For All?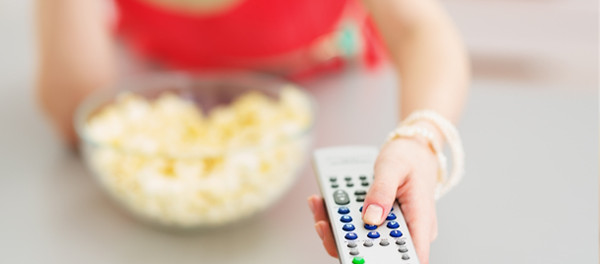 Escape Zombie Eating
You yank your gaze from Jane the Virgin to discover a now-empty pint of ice cream. Or you scroll through your Facebook feed while shoveling popcorn into your mouth. Anytime your brain is elsewhere when food is sitting in front of you, you're munching mindlessly—a straight path to going overboard on calories. "I call this 'zombie eating,'" says Susan Albers, PsyD, author of Eating Mindfully. "It's eating when we're not tuned-in." Nibble while distracted and you're more likely to miss out on internal hunger cues and consume more than your body actually needs. Research shows that giving your plate your entire focus, on the other hand, can help with weight loss and lower your risk of type 2 diabetes and heart disease. So how do you do that in the real (read: real busy) world? Here's how to avoid the biggest threats to wide-awake eating.
Excerpted from Health