Pomegranate Finally Reveals its Powerful Anti-Aging Secret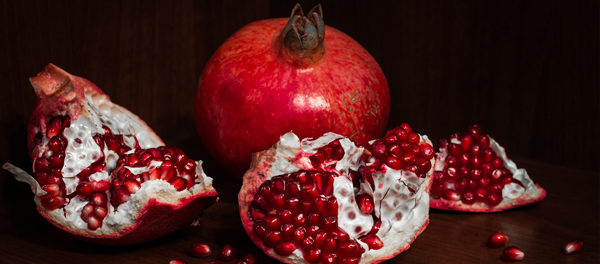 Are pomegranates really the superfood we've been led to believe will counteract the aging process? Up to now, scientific proof has been fairly weak. And some controversial marketing tactics have led to skepticism as well. A team of scientists from EPFL and the company Amazentis wanted to explore the issue by taking a closer look at the secrets of this plump pink fruit. They discovered that a molecule in pomegranates, transformed by microbes in the gut, enables muscle cells to protect themselves against one of the major causes of aging. In nematodes and rodents, the effect is nothing short of amazing. Human clinical trials are currently underway, but these initial findings have already been published in the journal Nature Medicine.
As we age, our cells increasingly struggle to recycle their powerhouses. Called mitochondria, these inner compartments are no longer able to carry out their vital function, thus accumulate in the cell. This degradation affects the health of many tissues, including muscles, which gradually weaken over the years. A buildup of dysfunctional mitochondria is also suspected of playing a role in other diseases of aging, such as Parkinson's disease.
Excerpted from sciencedaily.com