5 Reasons That Smoothies are the Best Breakfast For Weight Loss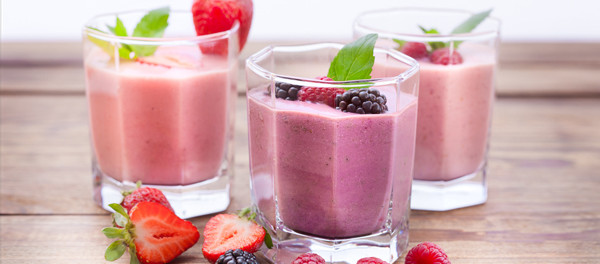 Believe the hype: smoothies are one of your best breakfast bets if you want to lose weight. Here's why.
They're filling: You can throw just about anything in your blender, even foods you'd never think to eat for breakfast, and as long as they're mixed in with some fruits or protein powder you won't even be able to taste them. Choose fiber-rich ingredients like greens, broccoli, beans, flaxmeal, avocados, cucumbers, nut butters, and chia seeds, and they'll fill you up for hours, crushing hunger. And since smoothies are also high in water content, that adds to the filling effect.
Consider your sweet tooth satisfied: If sugary pastries, doughnuts, and pancakes doused in syrup are what you crave, there's a fruit-filled smoothie out there to satisfy your needs, from banana bread, to carrot cake, to chocolate cashew. Naturally sweet and without added sugars, these smoothies clock in at a fraction of the calories of the baked stuff.