What Are the Health Benefits of Walnuts?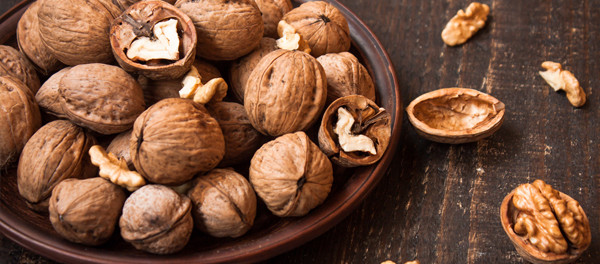 Making a bag of trail mix? Make sure to include a heaping serving of walnuts. They're full of nutrients like omega-3 fats, fiber and antioxidants, and can help lower heart disease and boost your brain function.
"The health benefits of walnuts are impressively broad," says Amber Sommer, RD, LD. "They definitely deserve a place in your diet. They're well-known for their healthy fats, and they also have benefits you might not know about, such as improving your gut microbiome." So, what exactly are the health benefits of walnuts? Here are the many reasons to eat these wrinkly, brain-shaped nuts.
1. Omega-3s and antioxidants for heart health: Nuts in general are a healthy food choice. What makes walnuts a particularly good option? Walnuts boast several nutrients — including antioxidants and healthy fats like omega-3s — making them part of heart-healthy diets such as the Mediterranean diet. Here are some of the ways walnuts are good for your heart.
Excerpted from Cleveland Clinic