Journaling is Great, and it's Easier Than Ever!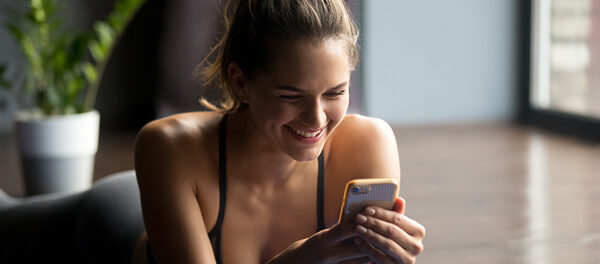 As a writer, I spend my workdays scribbling and typing. But I'm unable to journal. I've tried, but within just a few minutes of the practice, I reliably find myself overwhelmed, distracted, and bored. I can't seem to stick to the habit. (I'm the semi-ashamed owner of multiple blank notebooks.) Yet I'm still drawn to the idea of journaling, largely because of its positive impact on mental and emotional health. A 2003 study published in Behavior Sleep Medicine, for example, found that writing down your stressors before heading to bed can make you fall asleep faster. Additionally, a 2018 study in JMIR Mental Health outlined a connection between positive affect journaling and decreased mental distress. Who among us doesn't need those benefits?
When I recently heard from a friend about the concept of audio journaling, daily reflection suddenly felt feasible. The idea is simple: you record yourself on your phone, and your entries land in your voice memos. This was something I could do! Because if there's one thing I'm extremely good at, it's talking. I decided to give it a shot for a week.
The first day of my week-long endeavor felt weird. I whispered thoughts into my phone, careful not to disturb my roommates on the other side of the wall. During the session, I rambled for a few minutes, reflecting on my complicated dating life and anxieties about the future becoming part of a new auditory record. After I couldn't think of anything else to say—shocker!—I glanced down at my screen. Six minutes and 34 seconds. It felt surprisingly relieving to name my anxieties out loud.
Excerpted from Outside