Can Your Diet Lower Your Cancer Risk?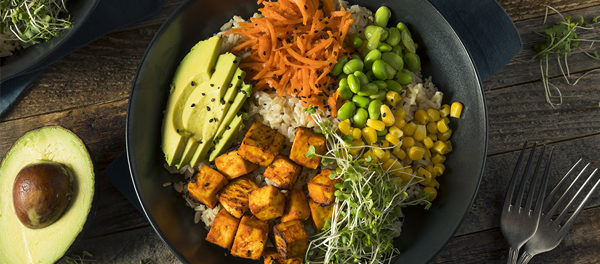 You have the power to reduce your risk for cancer. With a few lifestyle changes and perseverance, you can be well on your way to a healthier you. Being overweight and obese is linked to an increased risk of many cancers. Aim for about 150 minutes of moderate-intensity activity or 75 minutes of vigorous-intensity exercise over the course of the week.
In addition to increased physical activity, dietary changes can help you maintain a healthy weight. As always, continue to follow any diet restrictions recommended by your physician.
1. Eat a variety of fruits and vegetables, beans and legumes every day
Focus on whole, fresh fruits and vegetables. These foods contain fiber and other beneficial vitamins and minerals. Flash-frozen fruits and vegetables are a great option, too, as long as there are no added ingredients.
Excerpted from Medical XPress