Can Bone Broth Help Your Skin & Joints?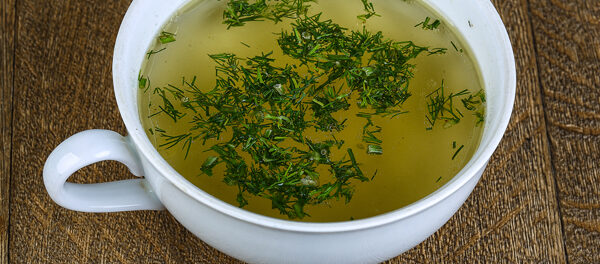 Every few years, there's a wellness trend that seems to take over like wildfire, spreading from niche health markets to mainstream culture. From granola to the vegan diet, Epsom salt baths to apple cider vinegar, we are always on the quest for natural solutions to help us feel better, look younger, sleep more soundly, and so on. A few years ago, bone broth entered the scene as a nutritional superfood with purported benefits spanning the gamut from making skin look younger to burning body fat.
It was heralded by paleo dieters, CrossFit enthusiasts, and ancestral health advocates, and soon conventional food brands and big box stores started making and stocking bone broths, and boutique bone broth cafes opened in major cities around the country, where they exclusively offered gourmet bone broths as soups, drinks, and shots.
Though the clamor surrounding bone broth has quieted from a roaring boil to a more tempered simmer, it's still a touted health elixir favorited by many athletes and wellness fans. Whether you have yet to sip your first cup of bone broth or it's been a while since you added it to your grocery list and you're wondering if bone broth lives up to the hype, keep reading to learn more about the benefits of bone broth.
Excerpted from The Manual