What Are the Health Benefits of Grapes?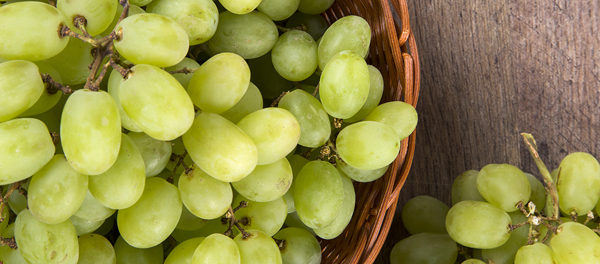 When you think of vitamin C, you may tend to think of oranges as a good source. But did you know that grapes are also an excellent way to get vitamin C? With other nutrients like antioxidants, vitamin K and potassium, these little globes are jam-packed with tons of goodness.
"Grapes are fantastic because not only are they affordable, but they're versatile," says registered dietitian Anthony DiMarino, RD. "They can be used in a lot of different dishes and situations." DiMarino talks with us about the health benefits of grapes and how to incorporate them into your meals.
Benefits of eating grapes: Grapes are full of vitamins, minerals and antioxidants. They're also full of water, which can help keep you hydrated. Here's how eating grapes can benefit your health.
Helps your immune system: Since grapes are a great source of vitamin C, they may help your immune system fight against bacterial and viral infections like yeast infections.
Excerpted from Cleveland Clinic Health Essentials