Looking For a Good Cardio Workout? Try Jumping Rope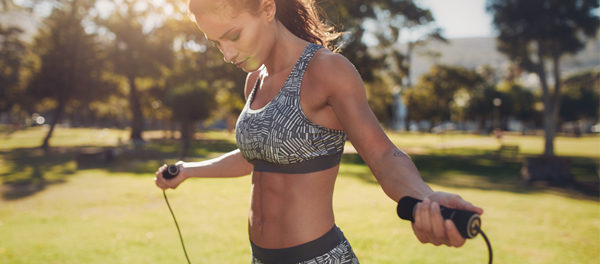 Jump ropes are more complex than you may realize. They range from the classic, nostalgia-inducing beaded ropes of playgrounds, to speed ropes equipped with a light, thin metal wire that can cost north of $100.
As the pandemic has forced people to figure out how to get exercise in new ways, a good rope will allow you to get moving within whatever space you have available. All you need is a small park or yard to fling one around in—you'll be sweating buckets and gasping for breath in no time. Wherever you attempt it, jumping will almost definitely translate into pulse-pounding cardiovascular exercise and stronger muscles.
Because—and you know this if you've tried it—using a jump rope is challenging and completely exhausting. Here's what to know to get started, if you're a rookie like I am.
Excerpted from Popular Science