Prefer Eating Early? Intermittent Fasting Will Be Easy!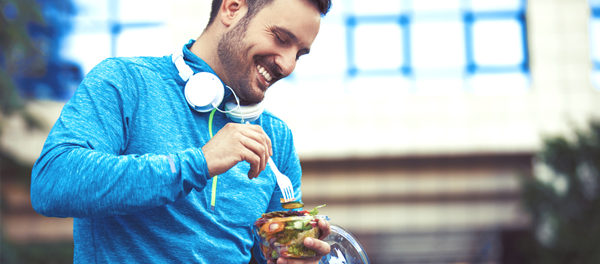 By now, you've probably heard about the benefits of intermittent fasting (IF) some people have experienced, such as weight loss (especially for stubborn belly fat), more energy, improved digestion, decreased sugar cravings, and better sleep. There are so many ways to fit intermittent fasting into your life, so if you've been thinking about it, there's bound to be one that's right for you.
Of course, before starting any new diet plan, including intermittent fasting, be sure to check in with your doctor first. Once you get the OK, doing 14:10 is a great place to start, where you fast daily for 14 hours and have a 10-hour eating window. If you're ready to do longer fasts, the 16:8 protocol is the perfect next step. It extends your fasting window by two hours; for example: eating from noon until 8 p.m. If you find that you eat dinner earlier, you might be interested in trying 18:6.
What Is 18:6 Intermittent Fasting?
18:6 involves fasting for 18 hours out of the day, leaving you with a six-hour eating window. This could mean eating lunch at 12:30 p.m., a snack at 3 p.m., then finishing dinner by 6:30 p.m.. This is a much more rigid form of intermittent fasting and definitely best saved for experienced fasters who've tried other methods. This plan might be right for you if your weight loss has stalled doing 16:8 or if you tend to overeat with a longer eating window.
Excerpted from Yahoo Life