Can Running Help Women at Risk of Heart Disease?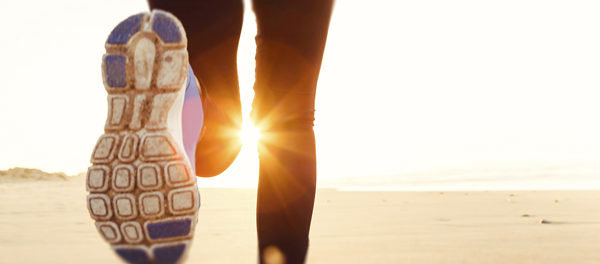 As you navigate through midlife, getting regular exercise—such as running—becomes more and more essential for your cardiovascular well-being. And while you're still hard at work on your New Year's resolutions, February's American Heart Month is another good time to set a new health goal for yourself—particularly when it comes to your ticker.
New research published in the journal Arteriosclerosis, Thrombosis, and Vascular Biology suggests that for women going through menopause, paying attention to your heart health is especially important.
In the study, researchers used data from the Study of Women's Health Across the Nation (SWAN)—currently the largest and longest-running study of women's health in midlife. Looking at markers of the cardiovascular health of 339 women over a 12-year period, the researchers found an increase in arterial stiffness by about 0.9 percent one year before their last menstrual period and about 7.5 percent one year afterward—a considerable acceleration in such a short time frame.
Excerpted from Runner's World