Can a Buddy Help You Break Bad Habits?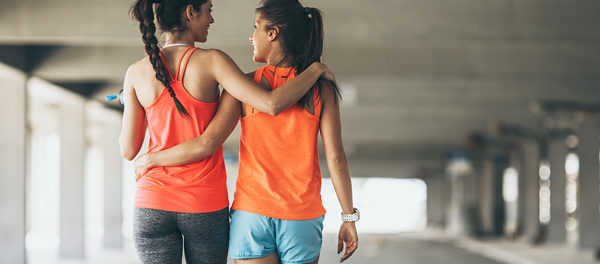 Whether you're trying to lose weight, eat cleaner, pump up your cardiovascular health or even combat some mental health issues, one source of success may be right there at the nurse's station: your buddy. 
Science offers overwhelming evidence that supportive friends can help you reach health goals. Just a few examples include the landmark George Mason study that showed supportive friendships help you live longer and the 2019 research published in the INFORMS journal Marketing Science confirming that certain peer dynamics can help with weight loss. But it's easy to assume these findings only apply to tight-knit communities or group exercise at the Y. Not so! An accountability buddy can help you work on health goals right at work, which has the immediate advantage of being a place you both tend to spend a lot of time.
The typical nurse routine offers lots of opportunities for two nurses to support each other on their health journey, noted Christy Smith. She's a licensed practical nurse and school nurse who spends a lot of her day helping students formulate healthy strategies away from home and said many of the same strategies apply. 
Excerpted from AJC