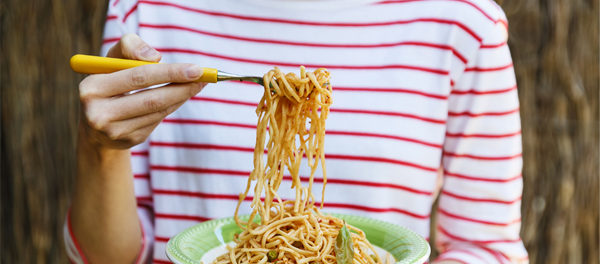 If you've ever wished for a food that tasted as good as it is healthy, we've got the goods for you, and it might be more obvious than you think. Easily the God of the flavor world, garlic has been a heavy hitter in almost every cuisine for centuries and is still a prominent mainstay in most everyday cook's kitchens. Not only is it unmatched in flavor, but this magical little bulb is a nutritional powerhouse as well. (A worthy match in terms of flavor and nutrition? Cinnamon, which has tons of health benefits as well.)
See for yourself in this breakdown of the health benefits of garlic.
It improves your cardiovascular health.
Garlic is integral in fighting disease and supporting cardiovascular health, says William W. Li, M.D., author of Eat to Beat Disease: The New Science of How Your Body Can Heal Itself. It's a potent natural chemical found in garlic called allicin, which is vital in producing nitric oxide, which helps to dilate blood vessels and lower blood pressure, says Dr. Li. Adding two bulbs to your daily diet (which might seem like a lot, until you make your own marinara) can help to lower blood pressure, improve heart health and help slow the effects of heart disease in the elderly, he adds.
Excerpted from Shape