Blueberries, the Well-Known Super Fruit, Could Help Fight Alzheimer's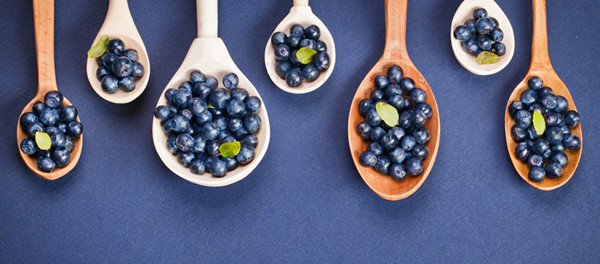 The blueberry, already labeled a 'super fruit' for its power to potentially lower the risk of heart disease and cancer, also could be another weapon in the war against Alzheimer's disease. New research being presented today further bolsters this idea, which is being tested by many teams. The fruit is loaded with healthful antioxidants, and these substances could help prevent the devastating effects of this increasingly common form of dementia, scientists report.
The researchers present their work today at the 251st National Meeting & Exposition of the American Chemical Society (ACS).
"Our new findings corroborate those of previous animal studies and preliminary human studies, adding further support to the notion that blueberries can have a real benefit in improving memory and cognitive function in some older adults," says Robert Krikorian, Ph.D., leader of the research team. He adds that blueberries' beneficial effects could be due to flavonoids called anthocyanins, which have been shown to improve animals' cognition.
Currently 5.3 million people suffer from Alzheimer's disease. But that number is expected to increase, Krikorian notes, as the U.S. population ages. By 2025, the number of Americans with this degenerative disorder could rise 40 percent to more than 7 million, and it could almost triple by 2050, according to the Alzheimer's Association.
Excerpted from sciencedaily.com