Should You Be Using Echinacea?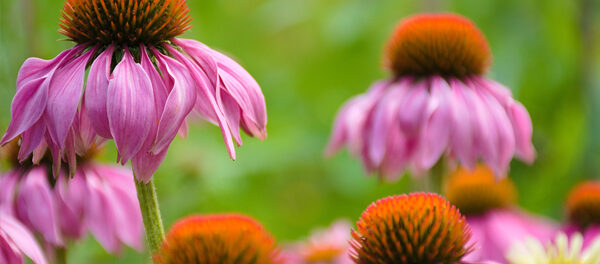 Echinacea is a group of plants that are rich in antioxidants and may help support immunity. They're available in several different forms, which vary in terms of recommended dosage. Echinacea, also called purple coneflower, is one of the most popular herbs worldwide. Native Americans have used it for centuries to treat various ailments.
Today, it's best known as an over-the-counter herbal remedy for the common cold or flu. However, it's also used to treat pain, inflammation, migraines, and other health issues. This article reviews the benefits, uses, side effects, and dosage of echinacea.
What is echinacea? Echinacea is the name of a group of flowering plants in the daisy family. They're native to North America where they grow in prairies and open, wooded areas. Altogether, this group has nine species, but only three are used in herbal supplements — Echinacea purpurea, Echinacea angustifolia, and Echinacea pallida. Both the plant's upper parts and roots are used in tablets, tinctures, extracts, and teas.
Excerpted from Healthline