Can CBD Help You Lose Weight?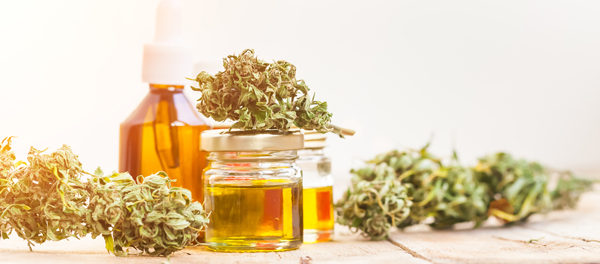 A few years ago, most people had never heard of CBD (aka cannabidiol), but today more than half of American adults say they've tried a product containing it, according to a 2022 survey of 2,000 Americans conducted for Forbes Health by OnePoll. The compound, one of many found in cannabis and hemp plants, has become a popular addition to gummies, drinks, sprays, and even pet products. What makes it so popular?
"Research indicates that CBD may be effective for decreasing inflammation, pain, anxiety, depression, insomnia, autoimmune and neurological disorders, and other debilitating conditions," says Janice Newell Bissex, RDN, a holistic cannabis practitioner at Jannabis Wellness and the program director of cannabinoid medical sciences at John Patrick University School of Integrative and Functional Medicine in South Bend, Indiana.
But those aren't the only reasons people are reaching for CBD. The latest buzz says it may help you eat less and lose weight. Does it deliver? Here's what health experts want you to know.
Excerpted from Everyday Health