'Tis the Season to Try Healthy Cranberries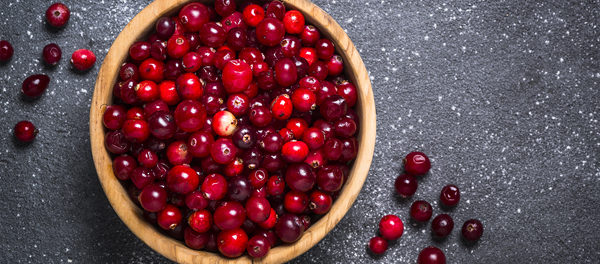 With Thanksgiving right around the corner, you're probably already getting excited for a massive cheat day feast of turkey, green bean casserole, sweet potatoes, stuffing, pumpkin pie and, of course, cranberry sauce. But wait! Why are cranberries mainly associated with this time of year?
"Cranberry use by Native Americans dates to before the first European visitors came to North America in the early 1500s," says Jenna A. Bell, Ph.D., RD, senior vice president and director of food and wellness at Pollock Communications. She is also the co-author of Energy to Burn: The Ultimate Food and Nutrition Guide to Fuel Your Active Lifestyle (Wiley, 2009).
"Native Americans used cranberries in cooking and as medicine, a food preservative and dye," she says. "They passed their knowledge about cranberries to colonial settlers in the early 1600s. It was first planted commercially in 1816 in Massachusetts and is one of three commercially cultivated fruits native only to North America."
Excerpted from Oxygen