What are the Health Benefits of Watermelon?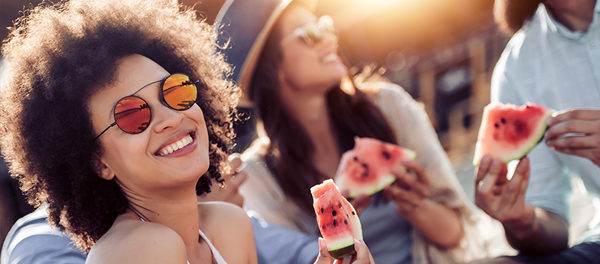 Nothing says summer quite like biting into a pink watermelon wedge on a hot day. Perhaps surprisingly, there are actually loads of health benefits of watermelon. It's not just for kids—or for summer. "Watermelon is good for everyone," says Lisa Young, Ph.D., R.D.N., adjunct professor of nutrition at New York University.
Here, catch up on just six of the health benefits of watermelon that are going to make you want to eat this summer fruit fast before it's gone.
It's low in sugar and high in nutrients.
Excerpted from Shape