My Husband is Obsessed With Healthy Eating… and I'm Not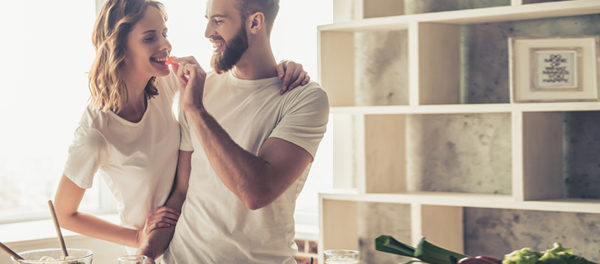 On our first date, we split a three-tiered seafood tower and a wild mushroom flatbread. The tower was so tall I had to sit on my knees to reach the jumbo shrimp. My blind date didn't even bat an eye as he took a bite of the pizza's chewy, cheesy crust.
It was the start of a New York City courtship that read like a Zagat guidebook. We tried every cuisine and hit every neighborhood, from the doughy, fried dumplings of Chinatown's dim sum to twirls of creamy sea urchin pasta at a West Village hideaway. We fell in love while indulging in each other—and food.
Two years later in 2006, Brandon proposed in Cape Cod, Massachusetts. We celebrated with lobsters and whoopie pies; I cracked open the claws and let the salty juice run down my fingers, gathering in the crevices of my sparkling new diamond ring. Never once did my fiancé refuse a fresh baked roll, scoff at a fried clam belly, or turn down a cold, frothing wheat-based beer. The world was our oyster, and together, my soon-to-be partner-for-life and I savored every delectable bite.
Excerpted from Runner's World