How Do the Colder Months Affect Your Health?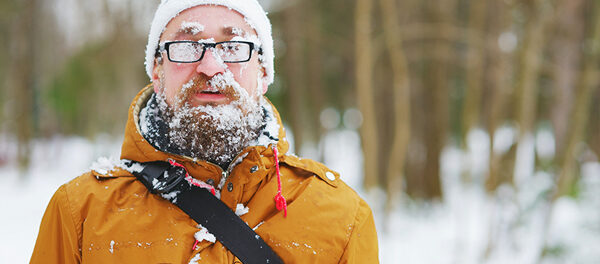 Historical Google Trend data from the previous 5 years shows that searches for 'seasonal affective disorder' spike from the end of October to mid-January. Here, Specscart reveals the impact the colder months has on the skin, mind and body and adoptable ways to safeguard your health.
Eyes: During the winter season, various eye issues can arise due to harsh weather conditions. Excess tearing and watery eyes, often caused by cold air and icy winds can lead to eye redness and inflammation. This can often be due to dry eyes from the combination of entering and exiting the cold weather and rooms that have been heated with central heating. 
How to avoid: Using eye drops can be effective to help restore normal vision. Wearing sunglasses provides protection against UV rays and helps reduce sensitivity and can also reduce the impact of strong winds hitting your eyes. If your eyes are red and inflamed, applying a cold compress over the eyes can alleviate discomfort and reduce any swelling from entering and exiting different temperatures. 
Excerpted from Reader's Digest