Can AI Help You Lose Weight Without the Human Touch?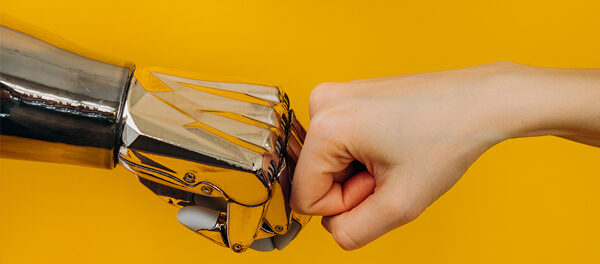 New research finds that AI-powered fitness coaching is more effective when users interact with real people. Given artificial intelligence's ability to mimic humans' problem-solving ability, it's not surprising that many people are turning to AI-powered wellness coaches to help them plan exercise routines, track their nutrition, and set goals for losing weight.
However, in one important aspect, these apps may not be able to match their sentient counterparts. New research finds that a mobile weight loss application that uses artificial intelligence to mine personal data and provide encouragement and personalized advice is more effective when paired with a human touch.
Sridhar Narayanan, a professor of marketing at Stanford Graduate School of Business, analyzed data from about 65,000 customers who use HealthifyMe, which provides weight loss plans for people in India. The subscription-based app offers two kinds of plans: In one, customers are guided only by AI, which uses algorithms to suggest goals and changes in diet and fitness regimens. The other plan uses AI paired with human coaches, who can offer more personalized weight loss advice and perhaps an empathetic ear.
Excerpted from Stanford Business