Does Alcohol Lower Immunity?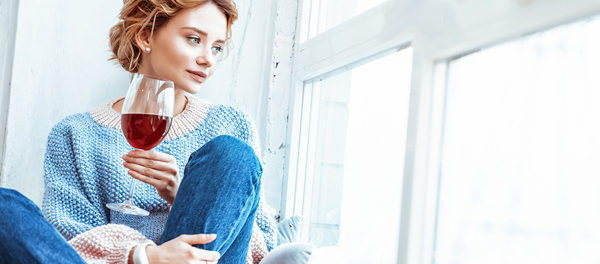 Social distancing is fully underway in the US—cancelled events, closed restaurants and bars, work-from-home regulations—but that hasn't stopped Americans from imbibing (maybe even a bit more than usual). Recent data from various sources has shown that alcohol sales are booming during the COVID-19 pandemic: One survey from Alcohol.orgfound that over 1 in 3 Americans said they're more likely to drink more in isolation, and market research from Nielsen found that sales of alcohol in the US rose 55% in the week ending March 21, the first week many began social distancing.
For many, the uptick in booze sales may be a result of simply spending more time at home—but the World Health Organization still had to remind people that drinking alcohol doesn't have any protective benefits against COVID-19, and that drinking alcohol products other than ethyl alcohol (ethanol) is incredibly dangerous. "The most important point to remember: In no way will consumption of alcohol protect you from COVID-19 or prevent you from being infected by it," the WHO's regional office for Europe said in a pamphlet published on its site this week.
Excerpted from Health