How Can I Make Healthy Eating More Affordable?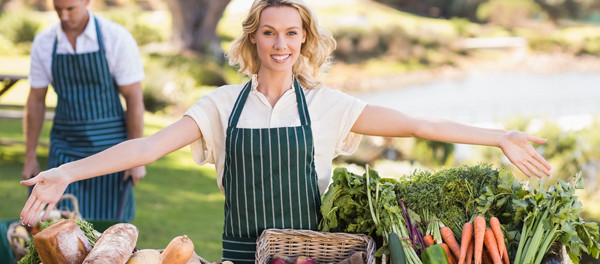 Want to eat healthier and save more money in 2020? Contrary to popular belief, those two things aren't mutually exclusive. It's possible to make better food choices without spending a fortune; you just have to know where to look.
First things first. Start by cooking more at home, because it hits two birds with one stone. Home cooked meals are both more nutritious and more affordable than getting takeout or eating in restaurants. And according to Julie Ramhold, a consumer analyst from DealNews, there are several simple steps you can take to eat (and buy) healthier ingredients when you're on a budget, too. Here are her top recommendations.
Stock up on cheaper protein sources.
In addition to injecting some variety into your diet, cheaper protein sources offer you a chance to be creative with your meals. Yes, boneless, skinless chicken breasts are a healthy option—but if you opt for a whole chicken instead, it's both cheaper and gives you more cuts to work with. You can turn the breasts into a salad, use the thigh meat for a healthy soup, and throw the drumsticks on the grill. "We practically sous vide everything, which can turn even the toughest cut of meat into a tender meal," says Ramhold.
Excerpted from Real Simple