Is Beer Actually Good for You?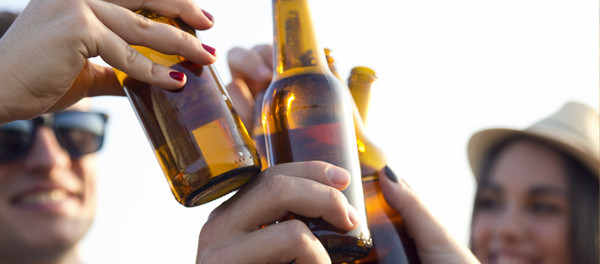 Is beer good for you? Well, it's good for your heart, and there is science to back that up. Wine often takes center stage during heart-health discussions. But don't shortchange the health benefits of beer. According to a study done by researchers at the University of Cambridge and University College London drinking one pint of beer a day has been linked to a reduced risk of developing some cardiovascular diseases. The study analyzed the electronic health records of nearly 2 million healthy UK adults. People that were moderate drinkers were less likely to see a doctor for seven conditions including heart attacks and strokes caused by blood clots than those who were heavy drinkers or didn't drink at all.
Alcohol, including beer, has anti-inflammatory properties, which is likely why it is linked with such positive implications for heart health, as well as other diseases triggered by inflammation. A study published in Arthritis & Rheumatology, which included 1.9 million participants from the Nurses' Health Study (NHS), found that women who drank two to four times per week had a 31 percent decreased risk of rheumatoid arthritis compared to their fellow teetotalers. Use these tricks to open a beer without a bottle opener if you're ever in a pinch.
Excerpted from Reader's Digest