6 No-Cook Meals That Aren't Salads Or Sandwiches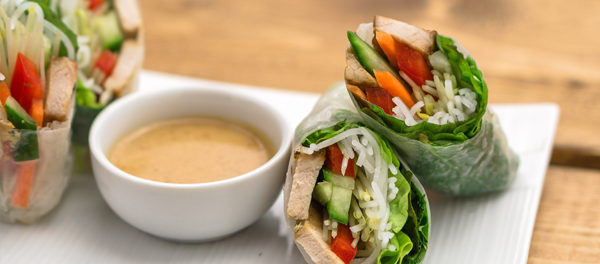 We get it, no one wants to turn on the oven, morph the kitchen into a temporary sauna, and then sit down to a hot and sweaty meal. But you need something for dinner—something that's preferably a tad more exciting than another salad, sandwich, or smoothie (which you probably had for breakfast anyway). So we're here to help, by rounding up 6 of the most innovative no-cook lunches and dinners that you can make in minutes.
Taco Collard Green Rolls
Forget traditional sandwich wraps. Cut carbs and boost flavor by harnessing the power of in-season Swiss chard. Though sturdy Swiss chard leaves can be loaded with countless fillings, we love this taco-inspired blend of avocado, corn, beans, tomatoes, sweet potato, cabbage, and cilantro from Golubka Kitchen. Think of it as summer's answer to the burrito.
Excerpted from prevention.com