Can Technology Promote Weight Loss?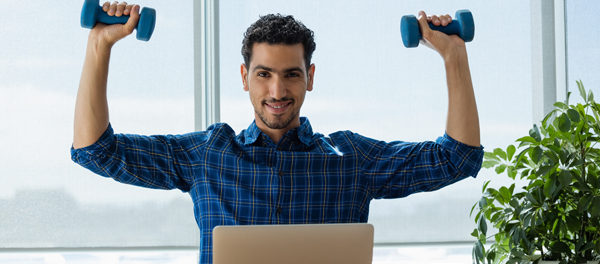 More than half of the world's population is overweight or obese, a trend that is contributing to significant health problems in people across the globe. Obesity is a major risk factor for many chronic health problems including heart disease, cancer, and diabetes. Encouraging people to lose weight is one solution, but the evidence shows that weight loss is difficult and rarely sustained.
A new systematic review demonstrates that technology can play an important role. The meta-analysis conducted by public health researchers at the University of Cambridge in England took a careful look at whether digital self-monitoring—for example, tracking eating behaviors and physical activity using an app—promotes weight loss.
The review includes 12 randomized-controlled trials of wellness programs that use phone applications, websites, text messages, or some combination of these to track diet and physical activity. The analysis demonstrates that digital-self monitoring is effective at improving weight loss, increasing physical activity, and reducing calorie intake for overweight and obese adults.
Excerpted from Psychology Today